Meridian Ranch Military Appreciation Tournament
October 11, 2020
The Meridian Ranch Military Appreciation Golf Tournament is for active and retired military Meridian Ranch residents and their spouses at Antler Creek Golf Course. The tournament benefitted the Wounded Warrior Project.

Thanks to the Meridian Ranch home builders, developer and Antler Creek Golf Course, the golf tournament, including food and drinks as well as countless prizes and goodies, is entirely free for our military residents and their spouses. A small token of our appreciation for their sacrifices for our country.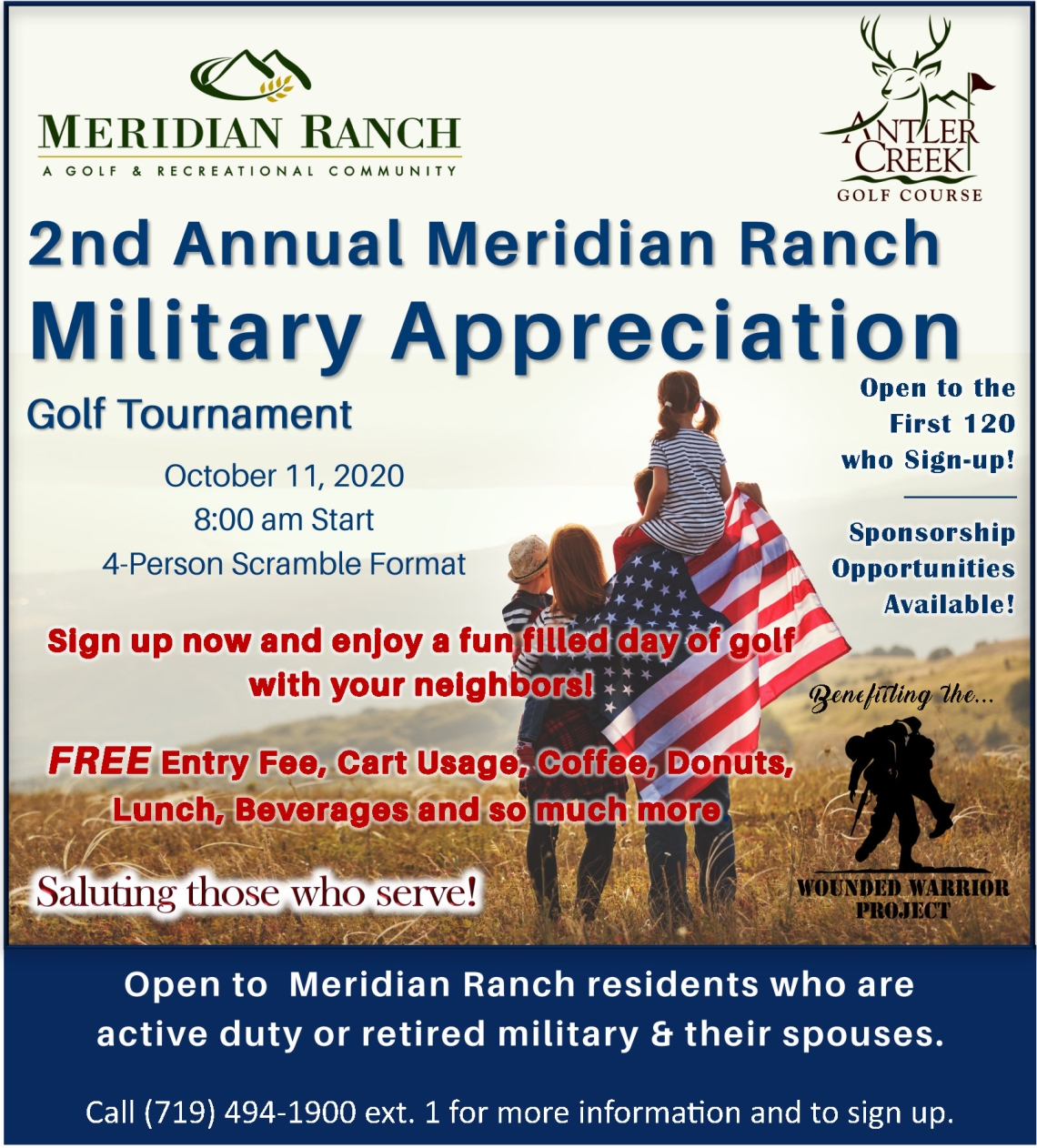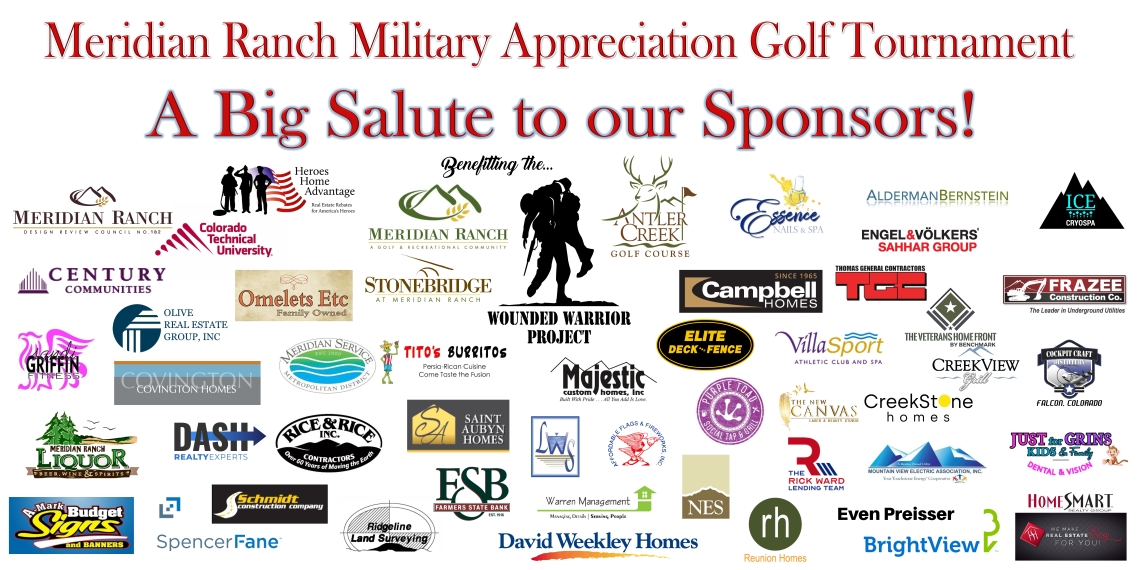 2020
Par 3 Tournament - May 16th, 2020
Meridian Ranch Military Appreciation Golf Tournament - October 11th, 2020
Armageddon Skins Game - June 20th, 2020
Camp Wapiyapi Charity Tournament - July 10th, 2020
CGA Amateur Qualifier - July 17th, 2020
2 Man Tournament - July 18th & 19th, 2020
1800 Tournament - August 15th, 2020
Stroke Play Championship - September 19th & 20th, 2020

2019
Stroke Play Championship - September 21st & 22nd, 2019
Camp Wapiyapi Charity Tournament - August 23rd, 2019
1800 Tournament - August 10th, 2019
2 Man Tournament - July 13th & 14th, 2019
Armageddon Skins Game - June 8th, 2019
Par 3 Tournament - May 18th, 2019
Junior Golf Alliance Tournament - April, 2019
Major Golf Tournaments at Antler Creek Golf Course

Colorado Open Qualifier 2013, 2012, 2006

Colorado Golf Association Stroke Play Qualifier 2012

U.S. Kid's Golf Tournament 2018

Junior Golf Alliance Tournament 2019, 2018

Colorado Golf Association Amateur Qualifier 2020

U.S. Mid-Amateur Qualifier 2008, 2005

Colorado Golf Association Stroke Play Championship 2012, 2007, 2006